Holiday in The Betuwe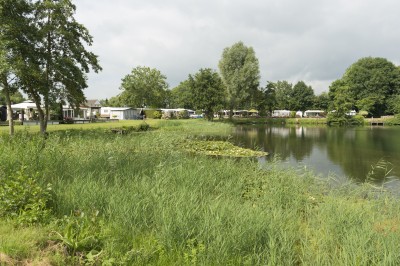 The Betuwe is an ideal area for a Holiday. The Betuwe is located in Gelderland and is made up of three different parts, namely Over-Betuwe, the Neder-Betuwe and the Tielerwaard. The entire area is beautiful as a result of the diversity of nature. You can enjoy some fantastic bike rides across the dikes along the Linge, where the fruit orchards are waiting to welcome you. It's particularly lovely when everything is in full bloom, as you'll be able to see the white & pink blossom hanging on the trees. You also have the option of visiting the beautifully restored fortresses of De Hollandse Waterlinie, or perhaps a fun event, like the annual Fruitcorso, Appelpop in Tiel and the Landgoedfair at the Mariënwaerdt.
Enjoy the outdoor life in the Betuwe. Are you looking for a great campsite or an extraordinary chalet? Families with children up to 12 years old, but senior citizens too, can fully enjoy the spacious pitches and (water) chalets on Campsite Rotonde. Come and meet up at the bathing beach, the brand new playground, the fishing pond. Unique location: in the heart of the Netherlands, close to everything. The Betuwe and the river Linge are literally in our back garden.