Het ultieme kampeergevoel in Limburg
Op vakantie in Limburg is je even terugtrekken uit de dagelijkse drukte. De provincie zal je verrassen met haar veelzijdige landschap dat bestaat uit heuvels, weilanden en pittoreske dorpjes.
Hebben de kinderen zin om op pad te gaan? Neem ze mee naar dichtbij gelegen attractieparken, zwembaden en speeltuinen. Hier kun je gezellig tijd doorbrengen met heel het gezin!
Heb je na een dagje boordevol spanning wel trek in lekker eten? Dan ben je in Limburg zeker op het juiste adres: het staat bekend om de culinaire en smaakvolle keuken. Kortom, een perfecte plek waar je niks te kort komt.
Come and enjoy the bronze-green oak! Campsite Heldense Bossen in the Limburg town of Helden is the ideal children's campsite during the school holidays, as a result of the many facilities and exciting entertainment. The extensive walking and cycling options from the campsite and the beautiful location right in the middle of the forest means our campsite is also ultimately suitable for active people who like to come and visit us for some peace and quiet outside of the school holidays.
Burgundiun food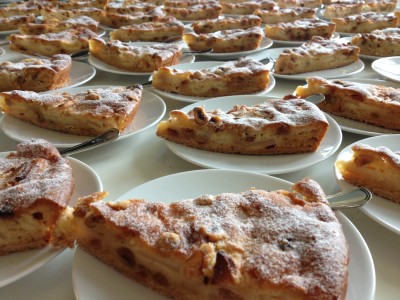 Flan, asparagus, mushrooms, beer with a historic flavour, blueberries; the Limburg people have it all and know exactly how to enjoy it! Make sure you try all the delicious things on offer in Burgundian Limburg and enjoy a meal out in a restaurant or lunchroom. Or go and enjoy a 'pilske' in a café or bar, or devour an ice-cold surprise in an ice cream salon.
The Maas & The Peel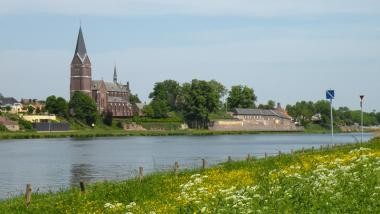 You will find a number of historic villages along the banks of the Meuse. Kessel, Baarlo and Steyl are just a few examples of these. You can enjoy many long walks and cycling routes along these beauty spots. Plus there are plenty of water sports facilities too, on the Maasplassen in Roermond. National Park De Groote Peel is a peat bog area where turf used to be stoked. The area can be found on the border between Limburg and North Brabant. You can go on many beautiful walks through the heathland and across the lovely stick bridges. Relax and enjoy all the beauty nature can offer you whilst walking through De Groote Peel.