"Camping by the water in the Netherlands"
Many camping sites at Ardoer have a unique location by or near water. Whether you want to camp near a lake, pond or river; Ardoer has it. From campsites by the water in Friesland to campsites on the North Sea coast and more. A vacation in a watery environment gives the ultimate vacation feeling! Discover the campsites by the water in each province and who knows, you may soon feel like a fish in the water at one of our quality campsites. Come and enjoy camping by the water in the Netherlands!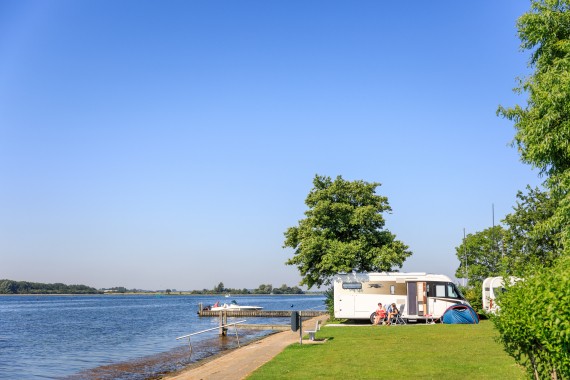 Campsites by a lake
The campings in Friesland are located by the water in the popular lakes of Friesland. For exaple, Camping en Vakantiepark Bergumermeer is located by the beautiful Bergumermeer in Sumar. Vakantiepark De Kuilart is located directly on the Fluessen, the largest lake in Friesland. Camping It Wiid is located by the water in the middle of National Park De Alde Feanen. In Drenthe you will find Vakantiepark Cnossen Leekstermeer. This campsite may be located in Drenthe but it has all the characteristics of a camping in Friesland. It is situated directly by the beautiful Leekstermeer lake and has a swimming beach. In Zeeland you will find Camping en Villapark De Paardekreek, a wonderful destination for a holiday by the Veerse Meer. Here you van also relax on the beach.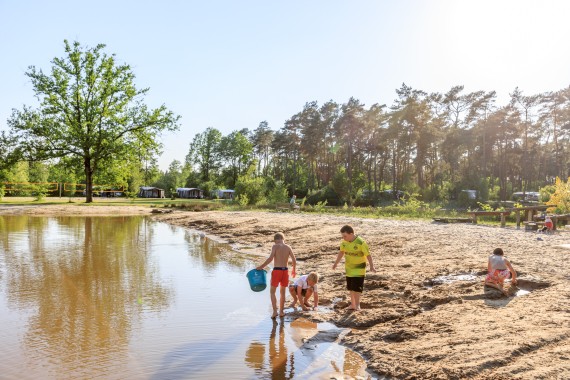 Camsites by water beach or pond
Being able to take a refreshing dip in the water is something most people would like to do during their vacation. And what better way to do this than in the middle of nature? A number of campsites are situated by water sush as a natural water beach or pond. Great for adults who want to swim laps or for children who want to play and splash around with water. Discover the fun (water) play equipment near the ponds. At Vakantiepark 't Akkertien in Vollenhove, Camping Diana Heide in Amen you can enjoy in a natural beach pool.
All campings by the water