Go on holiday in in Noord-Brabant
On holiday in Brabant? Of course you want that, because life is good in Brabant! The province is widely known for its cosiness, the Burgundian lifestyle, picturesque villages and beautiful cities. The many festivities, Carnival, regional markets, the flower parade and fairs are all part of the rich culture of Noord-Brabant. Cities like 's-Hertogenbosch and the amiable Breda are definitely worth a visit if you are on holiday in Brabant.
After a fun day trip in the province, it'll be time to return to the camping. Make yourself at home on the large, green pitches with the cosiness you want from a camping holiday. Or stay in a comfortable accommodation. Enjoy your holiday in Brabant!
View our campsite in Brabant here
Noord-Brabant, Sint Anthonis

Laadpaal elektrische auto

Laadpaal elektrische auto

Nabij bos

Nabij bos

Wifi

Wifi centraal

Restaurant

Restaurant

Geen huisdieren

Huisdieren niet toegestaan

Huren

Huren

Camping

Kamperen

Sportveld

Sportveld

Openlucht zwembad

Openlucht zwembad

Situated near 1.000ha Staatsbosbeheer
Enjoyment at Restaurant "de Heksenboom"
Numerous strolling and cycling routes
Outside pool with separate toddler/infant pool
Highlights in Noord-Brabant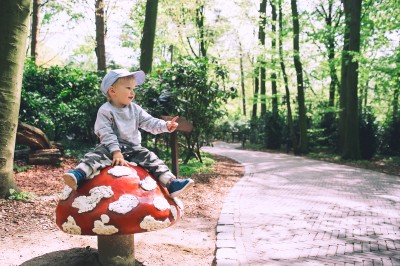 You probably already know the big cities in Brabant. Breda, Den Bosch, Eindhoven, Eersel and Tilburg are all places that you can explore endlessly, with so much to see and experience. Walk through the quaint streets, shop till you drop and drink a delicious beer or a tasty glass of wine on one of the many cosy terraces. And don't forget to eat a Bossche Bol! Aside from the famous cities, the popular attractions in Brabant are also an absolute must. Discover the best and cosiest theme park in Europe, De Efteling, or take a ride with your own car or the Safaribus through the world of wild animals in Safaripark Beekse Bergen.
Camping with your family in Brabant
Brabant is a province which is well known for its conviviality, exuberant life, picturesque villages and beautiful towns. Towns like 's-Hertogenbosch and the lovely Breda are definitely worth a visit if you are in Brabant.
But there is certainly also plenty on offer in North Brabant for nature lovers. Why not visit the Brabant Sahara, or rather the Loonse & Drunense dunes, or allow yourself to be amazed by the Kampina nature area. One thing you certainly shouldn't forget is that North Brabant is home to the best theme park in the Netherlands: the Efteling! Take a look at this Family campsite in North Brabant below, making sure you can admire all this beauty from up close.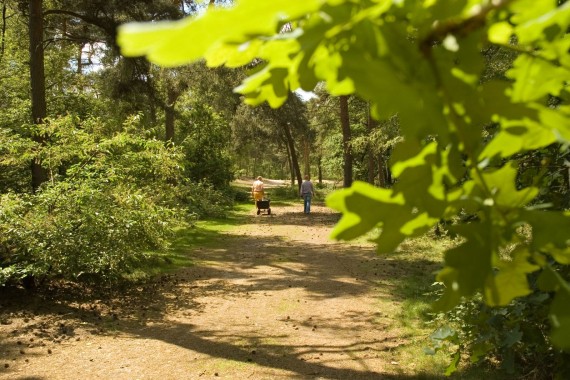 Admire, discover and experience nature in Brabant
Do you love nature? Then this area is perfect for you. The popular province offers countless cycling and hiking routes through gorgeous nature reserves. How about the Loonse en Drunense Duinen and the Strabrechtse Heide? You can take a beautiful walk through the drifting sands and heaths for hours, or explore the peat moors of the Peel. National Park De Biesbosch in the north of the province is one of the most beautiful wetlands in the Netherlands, and an absolute must for a day trip.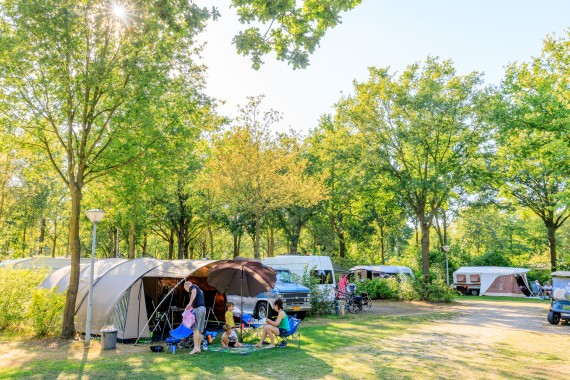 Camping in Brabant
Are you looking for a camping site in Brabant with a swimming pool? Or would you rather stay at a mini camping site or a farm camping site, or in a holiday bungalow in Brabant? We have a beautiful holiday park in Brabant with a good location, attractive accommodations and extensive facilities, so you will have the ideal home base for a lovely holiday! Vakantiecentrum De Ullingse Bergen and Recreation park TerSpegelt are child-friendly camping sites in the middle of nature.
Why go on holiday in Brabant?
There are many cycling and hiking routes in beautiful natural reserves;
You can visit the places like Breda, Den Bosch, Eindhoven, Eersel and Tilburg;
You can experience an unforgettable day in De Efteling or Safaripark Beekse Bergen;
It's the perfect holiday destination for the whole family.