Go on holiday in in Noord-Brabant
Camping in Brabant means: camping close to many nature reserves and enjoying the Brabant hospitality and conviviality. From the campsite you can explore the beautiful Brabant countryside on foot or by bike. Make a tour through the unique National Parks or along the authentic Brabant villages. Or how about a route along the Meuse River? There are also plenty of outings in North Brabant that you can visit during your stay. From fun zoos to cozy family amusement parks. In short: in North Brabant you will experience an unforgettable vacation!
Brabant sociability: discover it for yourself!
Brabant is known for its sociability, Burgundian lifestyle and filled terraces. You only get to know convivial and hospitable people. The fairs, annual markets, carnival and the flower parade are all part of the North Brabant culture.
View our campsite in Brabant here
Noord-Brabant, Sint Anthonis

Laadpaal elektrische auto

Laadpaal elektrische auto

Nabij bos

Nabij bos

Wifi

Wifi centraal

Restaurant

Restaurant

Geen huisdieren

Huisdieren niet toegestaan

Huren

Huren

Camping

Kamperen

Sportveld

Sportveld

Openlucht zwembad

Openlucht zwembad

Situated near 1.000ha Staatsbosbeheer
Enjoyment at Restaurant "de Heksenboom"
Numerous strolling and cycling routes
Outside pool with separate toddler/infant pool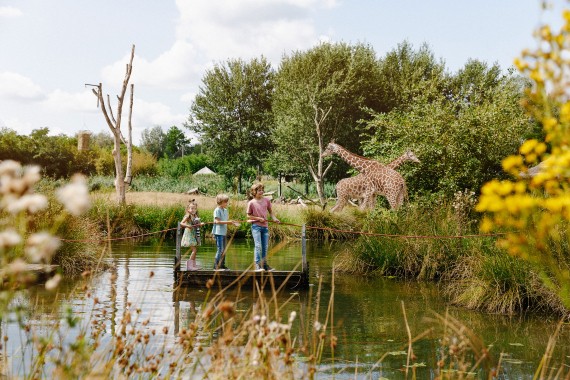 What to do in Brabant?
You probably all know the big cities in Brabant. Eindhoven, Breda, Tilburg and Den Bosch are places you can never get enough of. Stroll through the cozy streets, shop till you drop and drink a delicious beer or a good glass of wine on one of the many, but especially cozy terraces. And don't forget to eat a Bossche bol in Den Bosch? Besides the famous cities, the attractions in Brabant are at least as much fun to visit. See the wild animals in Zooparc Overloon or go to the best amusement park: the Efteling.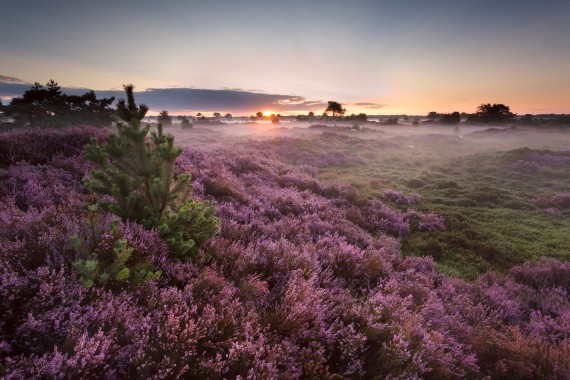 Admire the nature of Brabant
Nature lovers take note: Brabant is bursting with unique nature reserves. Bike or walk through the Sint Anthonisbos and explore the varied landscapes. All around you see green forests, beautiful moors and unique sand drifts. Another surprising nature area is the Maasheggen: the oldest cultural landscape of the Netherlands! There is no area in Europe where nature, landscape, culture and economy are so visibly and long-term intertwined. Prefer biking along the water? Then follow a scenic route along the Meuse River and stop along the way for a cup of coffee at a terrace.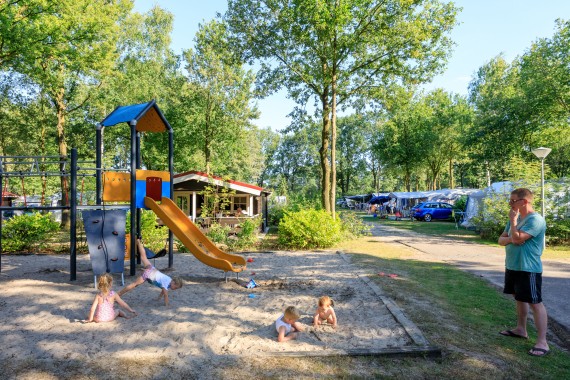 Camping in Brabant
Looking for a campsite in Brabant (with swimming pool)? The Ullingse Bergen is the vacation spot for people who want to enjoy peace and nature. This campsite borders the Sint Anthonis forest. You make the most beautiful hiking and cycling trips here. At the campsite itself there is also plenty to do. Think swimming in the outdoor pool, romping around in the indoor playground or jumping on the air trampoline. Book a relaxing vacation at this campsite in Brabant now.
Why go on holiday in Brabant?
Ideal vacation destination for the whole family;
Visit Brabant cities and picturesque villages;
Experience an unforgettable day at Zooparc Overloon, BillyBirdPark Hemelrijk, Safari Beekse Bergen or the Efteling;
Numerous cycling and hiking routes in the beautiful countryside.