Celebrate your holiday in the Veluwe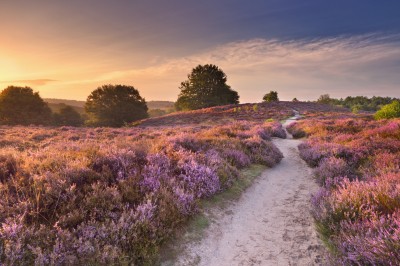 When you think of a holiday in the Veluwe, you probably immediately think of peace and quiet, space, shifting sands, beautiful forests, game trails, expansive heathland, a shepherd with his flock of sheep and gently flowing streams... We call it enjoyment pur sang! Make hours of cycling trips through National Park De Hoge Veluwe in Gelderland and then completely relax at the campsite of your choice. From your bungalow, cottage or campsite in the Veluwe, endless kilometres of nature await you. Everyone who comes here enjoys it. Discover it now!
Spotting game on the Veluwe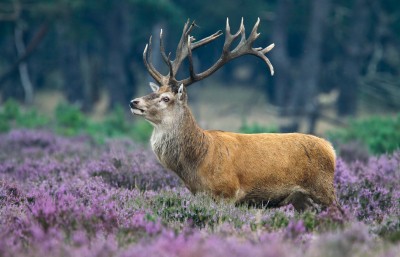 The Veluwe: tranquillity, space, sand drifts, beautiful forests, game trails, far-reaching heathland, a shepherd with his flock of sheep, gently flowing streams! Anyone visiting will have an amazing time!
You will find red deer, mouflon (wild sheep), wild boar, roe deer and fallow deer wandering around the Veluwe.
It's also possible to visit the Wild Arena under the supervision of the Forestry Commission Ranger. You will reach this unique place whilst walking along an exciting, dark and winding path, where you will subsequently take a seat as quietly as possible. You will stay here for around an hour, hopefully spotting some of the wild animals. A truly unique experience!
Art, culture and nature on the Veluwe

The beautiful Kröller-Müller museum can be found in the middle of the Hoge Veluwe National Park. Visit the lovely sculpture garden and admire the extraordinary Vincent van Gogh collection in the museum, as well as other artists like Mondriaan and Picasso! Combine your visit to the museum with a fantastic walk across the Hoge Veluwe, or borrow a bicycle and visit the fun visitors' centre.
Staying in the midst of green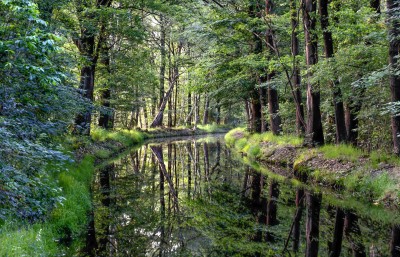 All Ardoer campsites on the Veluwe are located right in the midst of green. You won't find as much contiguous nature as in this part of Gelderland anywhere else in the Netherlands. In addition to the endless forests, you can also explore the far-reaching heathlands and extraordinary sand drifts during a walk or bike ride across the Veluwe.
Staying at a campsite on the Veluwe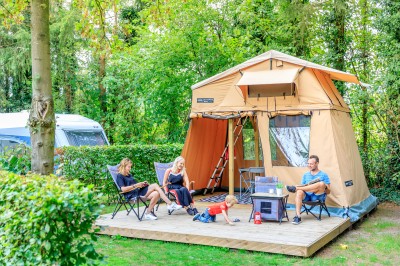 Are you looking for a campsite on the Veluwe? Then be prepared for a holiday where you can enjoy the tranquillity and space of far-reaching green forests. You can explore the surroundings either on foot or by bike whilst staying at an Ardoer campsite in the forest.
Of course you'll start your day with a splash in the (indoor) swimming pool at one of the family campsites on the Veluwe.