De Veluwsche Stoomtrein Maatschappij
Everything has changed, yet the steam train between Apeldoorn and Dieren remained. Not as a daily service, but as a remarkable attraction. VSM deploys a large number of steam locomotives across the Koningslijn (King's line). Dutch historic diesel locomotives and carriages, going through the magnificent landscape of the Veluwe and the IJsselvallei (IJssel valley) and you will experience a wonderful day of historic rail travel.
De Veluwse Stoomtrein Maatschappij (Steam Train Company) has committed itself to keep a riding railway museum in service. Applying a lot of care, patience and know-how, the VSM staff work on the preservation and maintenance of the locomotives, carriages and freight wagons.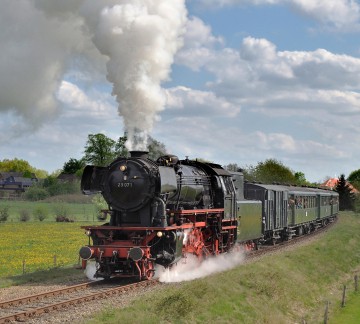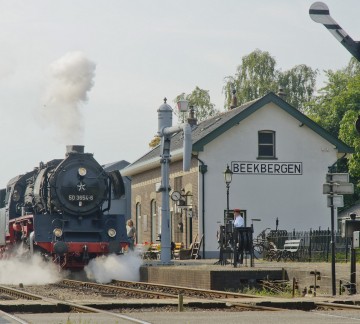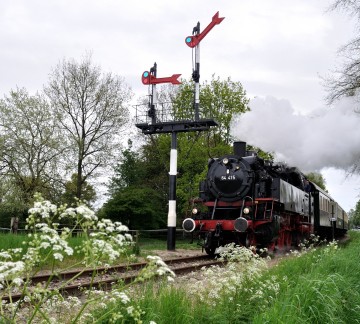 Campsites at the beach in North Holland::
Noorder Sandt (600m), Sint Maartenszee (800m), Tempelhof (1km)