Winter camping in the Netherlands
Winter camping in the Netherlands? Do it! Winter camping is wonderful. Think peace and quiet on the campsite as well as in nature. Go hiking through the quiet forest with a coffee to go or get a breath of fresh air on the beach. Winter camping is incredibly relaxing. Ready for this winter adventure? Then quickly discover the Ardoer winter campsites.
What is winter camping?
Winter camping is - as the name implies - camping in the winter months. Winter camping is fun and adventurous! Real die-hard campers winter camp with a tent, caravan or camper and enjoy the fresh outdoors. Don't have your own camping equipment? Then rent a cozy accommodation such as a (glamping) tent, lodge or chalet.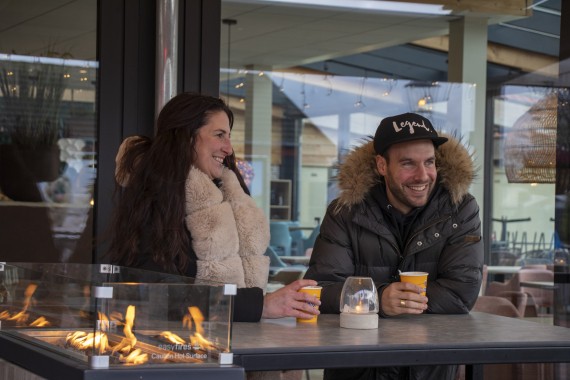 Winter camping: something for you?
Feeling victorious - you brave the cold
Truly unwind because of the wonderful silence at the campsite
No annoying mosquitoes and wasps in winter
Greater chance of seeing the animal forest dwellers around the winter campsite
Does this make you happy too? Then take a quick look at which Ardoer campsites offer a fantastic winter camping vacation.
Where to winter camp in the Netherlands?
A number of Ardoer campsites remain open during the winter season. From winter camping in Drenthe to winter camping in the Veluwe or on the North Sea coast: you have plenty to choose from. With a little luck, you can camp in the snow! Just bring your scarf, hat and winter shoes.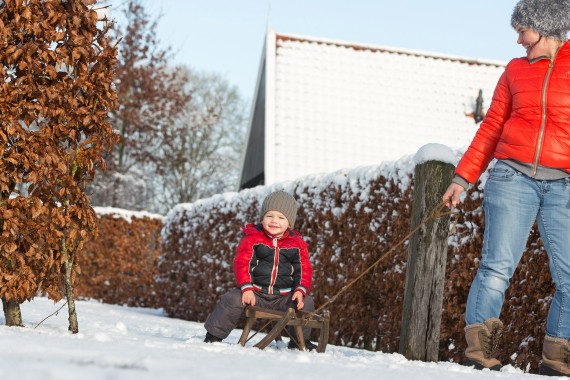 Winter camping too cold? No!
Winter camping too cold? It doesn't have to be. Discover 4 tips for winter camping to make it as comfortable as possible.
1. Thermal clothing: from gloves to underwear, it's a must to stay warm! Clothing gone cold? Warm it up in the morning by warming it under your sleeping bag/blanket with body heat.
2. Keep moving! Don't just stay inside, go out for a (brisk) walk or bike ride! Exercise makes you warm!
3. Drink a hot cup of tea or chocolate (with whipped cream) every now and then.
4. Bring plenty of candles for your camping equipment or book accommodation with an atmospheric fireplace. This is not only nice and warm, but also cozy!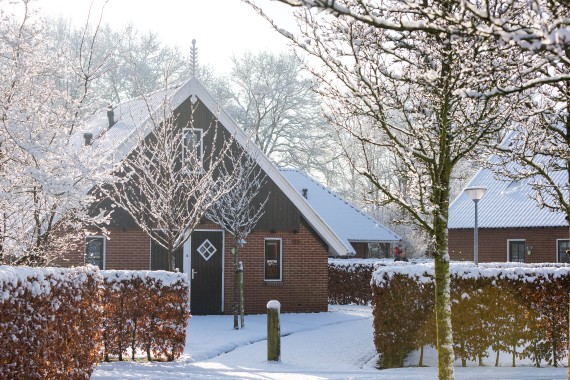 What is there to do in winter camping?
Get bored during winter camping? You don't have to be. A number of campsites have facilities that are available even in winter. For example, at one campsite the indoor pool or wellness is still open and at another the indoor playground. Or think of a restaurant (for a nice stew) that is (still) open at some campsites. Feel free to contact the relevant winter campsite to ask about the possibilities during this period.
Celebrate Christmas or New Year's Eve at a winter campsite!
Experience Christmas or New Year's Eve as a couple or with the whole family at a winter campsite. Holidays are even more atmospheric at a campsite. Get warm in a cottage, play games together, watch movies and eat tasty snacks. This promises to be a special vacation!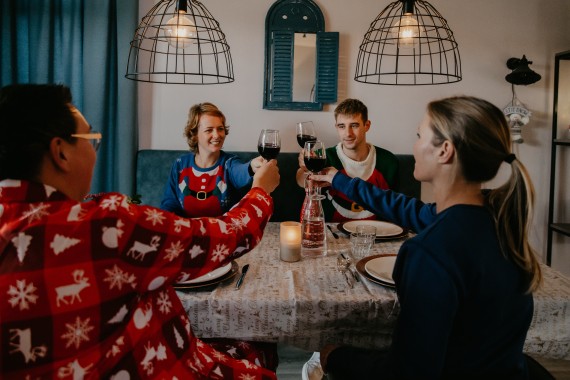 "Winter camping is a unique experience!"