Spend your holiday at a holiday park in Friesland
Are you looking for a holiday park in Friesland? Good idea. Friesland is a unique holiday destination in the Netherlands. Beautiful nature, an own language, cosy towns, special traditions and not to forget the beautiful Frisian lakes. Whether you are looking for a holiday home by the water, a walking or cycling holiday or a stay close to nice places to visit, you will find it at the Friesland holiday parks via Ardoer.
Holiday parks in Friesland

Your ideal stay at one of the nicest holiday parks by the Frisian lakes
Friesland is the province of water. So it would be nice to stay at a holiday park in Friesland where the water is within easy reach. Good news. The Ardoer holiday parks in Friesland are situated by the water. It Wiid lies in the middle of the beautiful National Park De Alde Feanen, De Kuilart lies at the Fluessen in the south-western corner of Friesland, Bergumermeer lies at the Bergumermeer Lake and Cnossen Leekstermeer is situated at the Leekstermeer Lake. All these parks have all the ingredients for a successful holiday. From cosy restaurants, boat hire, entertainment for the kids to luxury holiday homes on the waterfront. And on top of that, they are all holiday parks in Friesland with swimming facilities!
Did you know this about the holiday parks in Friesland?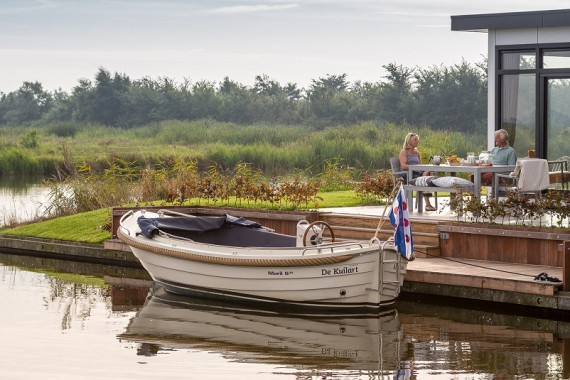 "Come and enjoy a luxury holiday park in Friesland"