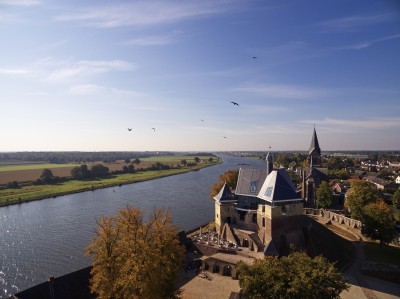 This region is perfect for cycling as a result of Limburg's beautiful sloping areas. You will pass by the most wonderful places whilst cycling! The multitude of cycling routes will take you through some typical villages, along the Meuse and through the Peel. You can compile an endless number of routes, armed with a map showing the cycling network.
The Limburg dialect will make you feel like you're abroad. And it isn't just the dialect which will make all the difference. The beautiful tranquil surroundings will also put you in mind of a foreign destination. And of course Ardoer also has a campsite in this region! Limburg is home to the most idyllic place; Family campsite Heldense Bossen.
The region which is home to this Limburg campsite also offers plenty of tranquillity and space, as well as an extraordinary combination of landscapes. You will find De Groote Peel National Park on one side. A swamp and peat bog which forms a border between North Brabant and Limburg. The Maasdal is located on the other side. A beautiful area with plenty to do for both young and old.
Come and enjoy the bronze-green oak! Campsite Heldense Bossen in the Limburg town of Helden is the ideal children's campsite during the school holidays, as a result of the many facilities and exciting entertainment. The extensive walking and cycling options from the campsite and the beautiful location right in the middle of the forest means our campsite is also ultimately suitable for active people who like to come and visit us for some peace and quiet outside of the school holidays.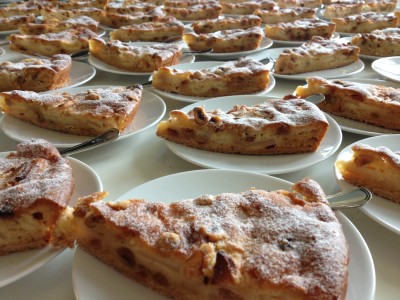 Flan, asparagus, mushrooms, beer with a historic flavour, blueberries; the Limburg people have it all and know exactly how to enjoy it! Make sure you try all the delicious things on offer in Burgundian Limburg and enjoy a meal out in a restaurant or lunchroom. Or go and enjoy a 'pilske' in a café or bar, or devour an ice-cold surprise in an ice cream salon.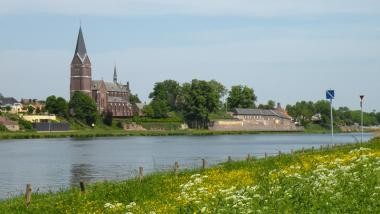 You will find a number of historic villages along the banks of the Meuse. Kessel, Baarlo and Steyl are just a few examples of these. You can enjoy many long walks and cycling routes along these beauty spots. Plus there are plenty of water sports facilities too, on the Maasplassen in Roermond. National Park De Groote Peel is a peat bog area where turf used to be stoked. The area can be found on the border between Limburg and North Brabant. You can go on many beautiful walks through the heathland and across the lovely stick bridges. Relax and enjoy all the beauty nature can offer you whilst walking through De Groote Peel.